Shrum & Associates is Nashville's premiere entertainment law firm(1), a boutique of experienced entertainment lawyers dedicated to protecting the intellectual property rights of creators, inventors and entrepreneurs.  We are located on 2nd Avenue in downtown Nashville, Tennessee, two blocks from the famous Ryman Auditorium, a/k/a the "Mother Church" of country music, and a stone's throw from the world famous Music Row.   Nashville is not only the heart of country music, but recently ranked second on the Young Entrepreneur Council's list of "startup paradises" as a result of opportunities arising in the varied fields of tech, computer, healthcare, education, real estate development, film and sports as well being the home to numerous venture capital and entrepreneurial "hatcheries."  We are a boutique firm specializing in the protection of intellectual property rights no matter the form in which they are embodied.
Our founder, Mr. Barry Neil Shrum, is a highly experienced entertainment lawyer who has been practicing law in the intellectual property, music, entertainment & business industries for over 25 years.  He is also an experienced litigator, having practiced law in Philadelaphia as an both a litigator with a large Center City firm and as in-house counsel to a Fortune 50 company.   In Nashville, he has been lead counsel on major copyright infringement cases winning six-figure verdicts for my clients.  He has negotiated and closed hundreds of deals exploiting and monetizing the rights of his clients and have helped protect countless individuals through the structuring and management of intellectual property rights.
[/fusion_builder_column_inner]
Intellectual Property Law
100
Advising Start-up and New Ventures
95
New Media & Technology
90
Areas of Specialization (2)
Copyright, Trademark and Intellectual Property Law Expert

New Ventures and Entrepreneur Consulting

Licensing Transactions & Negotiations

New Media and Technology Law & Consulting

Strategic Legal and Business Planning for Business

Business and Corporate Formation & Structures

Celebrity Endorsement & Rights of Persona Law

Post-Mortem Rights of Publicity

Music Law & Publishing Transactions & Acquisitions

Entertainment Contract Negotiations

Technology, Cyberspace & Internet Law

Infringement Actions

Trademark Registration & Prosecution

Photography & Art Law
Our Valuable Team Members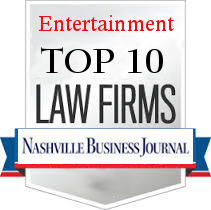 Identified by the Nashville Business Journal as one of the Top Ten Entertainment Law Firms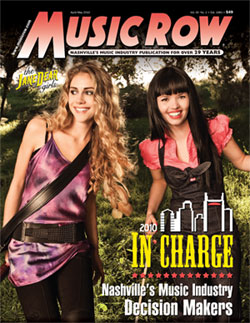 Listed in Music Row's In Charge Edition, 2008
Achievements & Accomplishments
Speaking Engagements & Appearances
Adjunct Professor, Mike Curb School of Music Business, Belmont University, Nashville, Tennessee, Divisions of Music Business and Entertainment Industry Studies.  Classes taught include Entertainment Law & Licensing, Copyright Law, Legal Issues in the Entertainment Industry, Cyberlaw, Music Publishing & Music Business Survey, 2009-present.
Entertainment Law 101, Argosy Art Institute, May 19, 2008.
Interviewed for segment on Digimusictv.com, an online live programming resource for entertainers, 2007.
Interviewed for segment on Skynet Radio, which appeared on United Airlines in-flight radio, 2006.
Entertainment Law Review, Annual Meeting of the Legal Secretaries of Kentucky, Nashville, Tennessee, March 19, 2005
Current Litigation Developments in Entertainment Law, Nashville, Tennessee, August 31, 2004
Technology Law in Tennessee: An Advanced Approach, Nashville, Tennessee, December 5, 2003
Ethics for the Transactional Lawyer, Nashville, Tennessee, March 7, 2003
Entertainment Law – Copyrights & Trademarks Online – Law Seminars International, Nashville, Tennessee, December 6-7, 2001
The Law of the Internet in Tennessee, National Business Institute, Nashville, Tennessee, October 25, 2001
Internet Law and Research for Legal Professionals in Tennessee, Lorman Education Services, Nashville, Tennessee, October 18, 2000
The Law of the Internet in Tennessee, National Business Institute, Nashville, Tennessee, August 24, 2000
How to Become an Entertainment Lawyer, YMCA Black Acheivers Program, Nashville, Tennessee April 8, 2000
Emerging Legal Issues for Songwriters and Music Publishers, NSAI Songwriter's Workshop, Nashville, Tennessee, June 4, 1998
Legal Aspects of Songwriting, Encore Books Workshop Series, King of Prussia, Pennsylvania, April 20, 1994
Songwriter's Workshop, New Jersey Songwriter's Association, Cherry Hill, New Jersey, 1994
Legal Aspects of Songwriting & Music Publishing, Christine Lavine's First Annual Martha's Vineyard Singer/Songwriter Retreat, Martha's Vineyard, Massachusetts, September 1993
Counting Starts:  Celebrity Licensing & Endorsements.  CreateSpace, 2015
Featured Contributor,  Songwriter's Market 2016, Cris Freese, ed., Writer's Digest Books, 39th Edition (November 2, 2015)
Forward, How to Copyright A Song the Right Way, Michael Casals, forward by Barry Neil Shrum, Esq. (2015)
Contributor, Taking Sides: Clashing Views in Crime and Criminology, 10th Edition, McGraw Hill (Oct. 10 2012)
Origins of an Idea, An Apologetic for Original Expression, CreateSpace, 2011
Editor, Law on the Row, a marketing publication targeted at developing new clients.
A Day in the Life of a PDA-Enabled Lawyer, originally published on PDA247.com & CliePlanet.com, 2003; Reprinted or Linked on the following web publications: About.com, Palmtops/PDA's; Punch & Jurists Weekly Newsletter, Vol. 11. No. 14; Paul L. Boley Law Library; and Handakte WebLawg (German).
The impact of MP3 on songwriters and the music industry, American Songwriter, Jan-Mar 2000
Songwriters:  Meet MP3.  American Songwriter, Sept. 1. 2000.
Avoiding the Legal Power Trap, Delaware Law Forum, Vol. 17, No. 1, Sept. 1989.
"Setting the Standards," featured in Currents, the monthly publication of C.A.S.E. (Council for the Support of Education), Washington, D.C., November 1988.
Garth Brooks v. Commbine.com, LLC, National Arbitration Forum, Claim Number: FA0011000096097, Represented Complainant.. Decided January 3, 2001 in favor of Complainant.C. Russell Bridges p/k/a Leon Russell v. Steve and Ruth Kahn a/k/a Steve Kahn Assoc. a/k/a Leonrussell.org, National Arbitration Forum, Claim Number: FA0111000101818. Represented Complainant. Decided in favor of Complainant, December 27, 2001.
Douglas Snider v. Leon Russell, individually and d/b/a Young Carney Music, Chancery Court, Davidson County, Case No. 04-2805-IV. (Represent Defendant – Motion to Dismiss granted with regard to several counts – remaining counts settled in favor of Defendant).Marty Stuart v. Sherry Mattioli, National Arbitration Forum. Represented Complainant.
The Dixie Devils v. Castle Records, Chancery Court of Davidson County, (Represented Plaintiffs – settled prior to trial in favor of clients).
Bob Evans v. ZYX Music Corp., U.S.D.C. Middle District of Tenn., (Represented Plaintiff – settled prior to trial in favor of Plaintiff).Warren Haynes v. Dennis Robbins Music, et al., U.S.D.C. Middle District of Tenn., (Represent Plaintiff – significant financial settlement prior to trial in flavor of Plaintiff).
Dan Penn, Buckey Lindsey, Lonnie McIntosh v. Brooks & Dunn, Sony Music and EMI Music Publishing, U.S.D.C. Middle District of Tenn., Case No. 3:97-0077 (Represented Plaintiffs – significant financial settlement prior to trial).Tony Evans, Photographer v. State of Tennessee, Tennessee Claims Commission (Dismissed).Stephen Allen Davis v. Al Gallico, U.S.D.C. Middle District of Tenn., Case No. 3:02-0443 (Represented Plaintiff – Dismissed on Summary Judgment).
Charles Callelo v. Smith Music Group, et al., U.S.D.C. Middle District of Tenn., Case No. 3:03-0035 (Represent Plaintiff – Verdict at trial – judgement for the Plaintiff).Sandy Linzer v. Smith Music Group et al., U.S.D.C. Middle District of Tenn., Case No. 3:03-0034 (Represent Plaintiff – Settled Prior to Trial).
Faye Woodroof, p/k/a "The Grandmother from Hell" v. Donna Carter, U.S.D.C. Middle District of Tenn., Case No. 3:02-0225 (Represent Plaintiff – Settled Prior to Trial).American Federation of Musicians v. Charles Callelo, Chancery Court, Davidson County, Case No. 01-3679-1 (Represented Defendant – Settled in mediation)